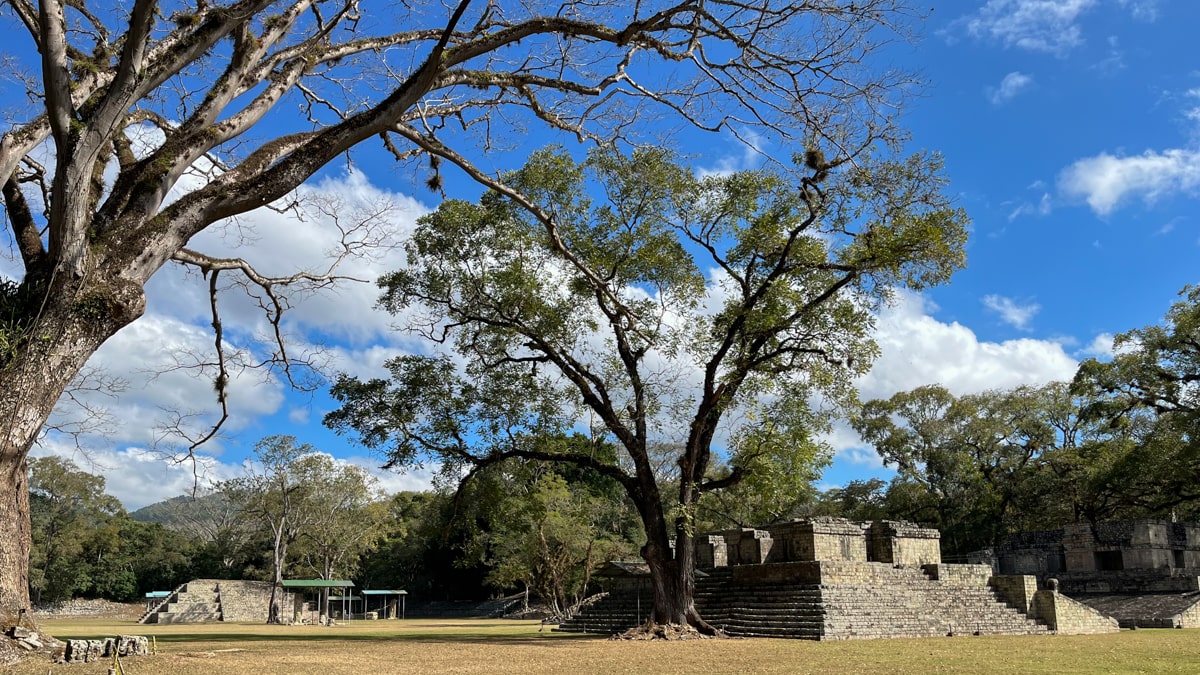 Latin America February 2023 Field Report
February 17, 2023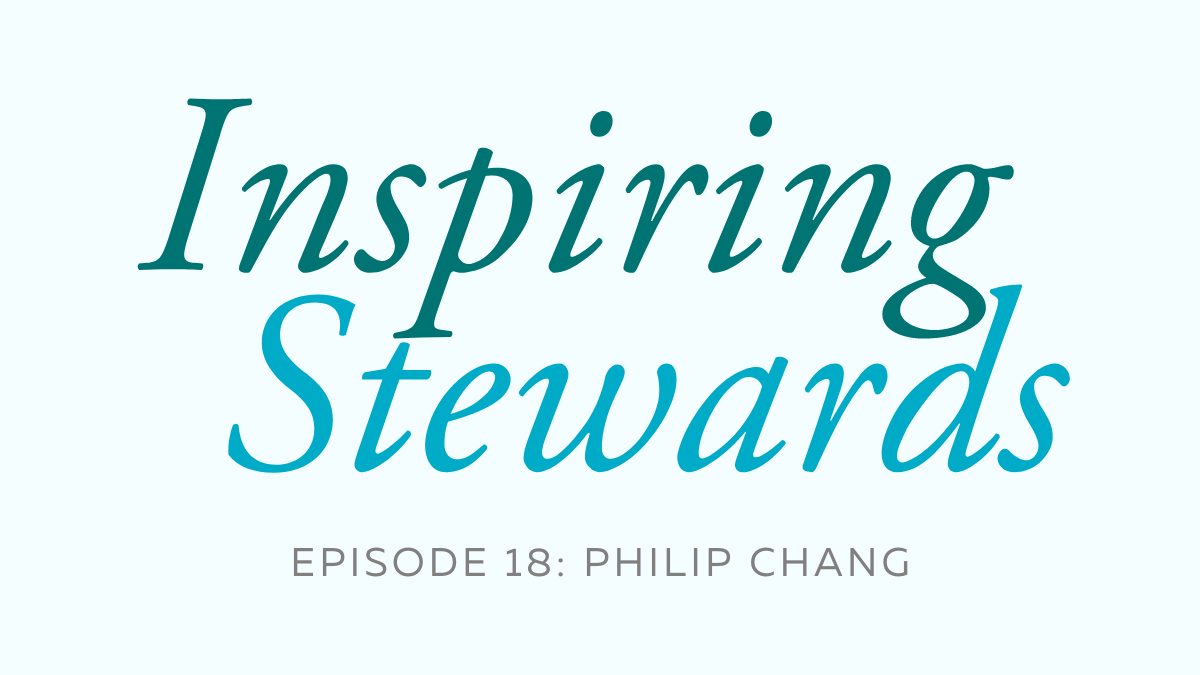 Philip Chang – Living and working with integrity and excellence
February 24, 2023
From Troubled to Thrilled: UPH and GTP
by Londin Velásquez, Executive Director of UrbanPromise Honduras, Copán Ruinas, Honduras
I serve as Executive Director of UrbanPromise Honduras (UPH), a ministry in Copán Ruinas aiming to inspire the children and youth of Honduras to reach their potential by equipping them with the skills necessary for life management, academic achievement, spiritual growth, and leadership rooted in the Christian faith.
When I was new to this role, I was deeply troubled and worried because I didn't know how to raise local support. I was introduced to GTP by Silvia Álvares, our Finance Director, who discovered the value of GTP webinars on this topic. I had the idea of creating a local support group a year ago but there were voices in my mind that said, "You're not going to make it. It's going to be impossible." I lacked confidence and couldn't get started.
In November 2022, Silvia was invited to the GTP Latin America regional event in Panama, so I asked if I could attend too with Blair Quinius, CEO of UrbanPromise Latin America. There, I received tools and templates from GTP. I also saw how Paula Mendoza (GTP Global Administrator) welcomed and treated us. Though I felt like an undeserving sinner, she served as an ambassador of Christ! God used the GTP team and resources to encourage and empower me to take my local fundraising journey to a higher level.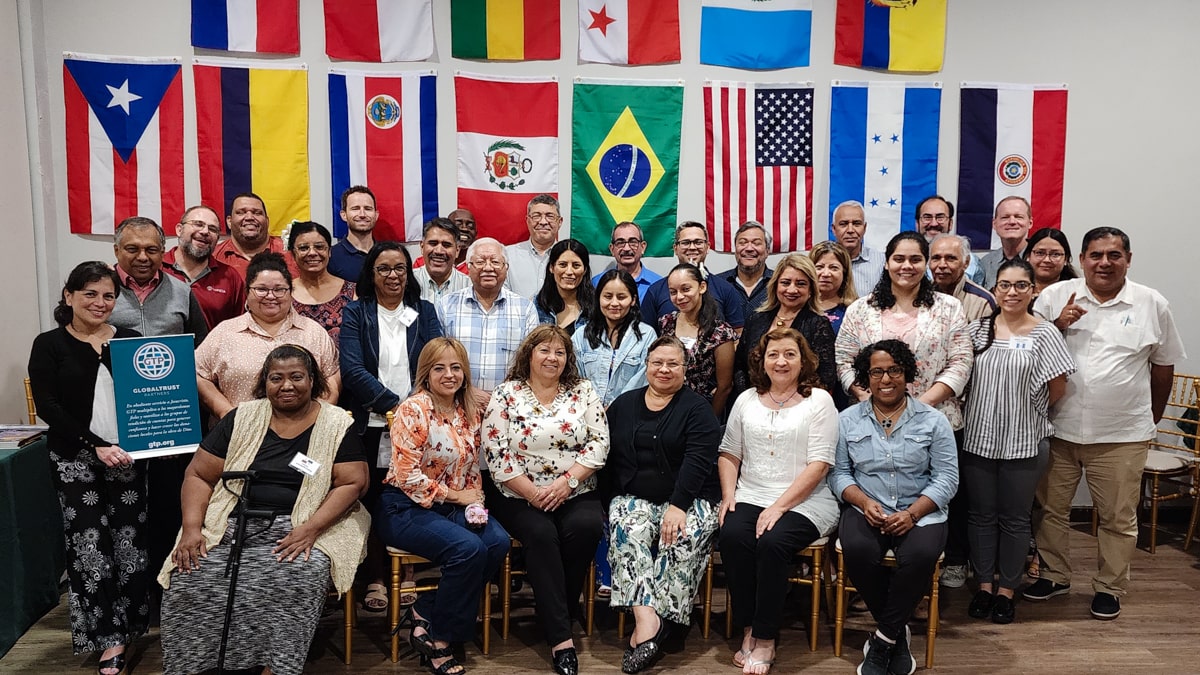 So, a month later, I invited 20 people – entrepreneurs, physicians, architects, and other professionals – to be a part of our first local support group for the sponsorship campaign Send a Child to a Camp. I welcomed them as GTP welcomed us in Panama. When I shared with them the mission and programs of UPH, they got excited. They accepted the challenge of joining the local support group! Each of them committed to raising 5,000 lempiras (~$203 USD) towards our goal of raising $10,000 USD by February 2023.
I was so happy I finally got started in raising support locally with a higher goal compared to past years when we did small raffles, thanks to what I learned from my encounter with GTP in Panama. We have raised 100,000 lempiras (~$4,024 USD) for our programs and camps for young people, and for allowances for 70 young people who serve as volunteer facilitators. We continue to do campaigns for the remaining need. I have faith that God will lead us to others who will join us.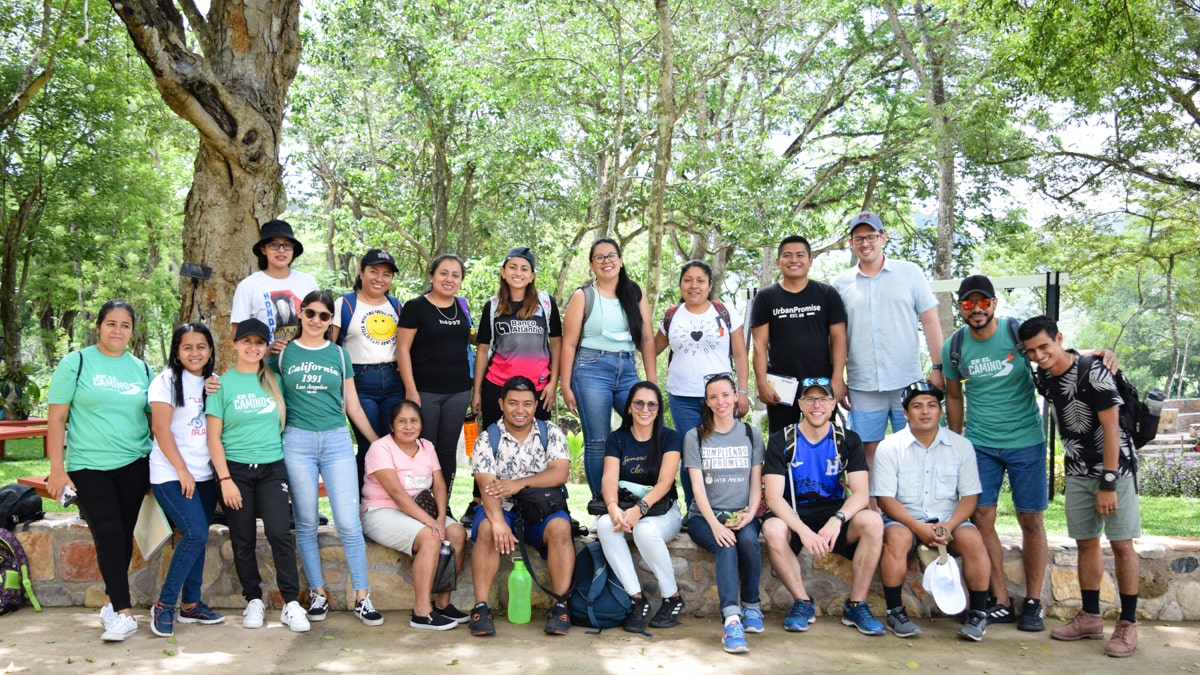 One such person is a pastor who heard about our ministry with the kids and youth in Copán, and that a year ago he lent us his church to develop one of our school camps. He invited me to a retreat up in the mountains. He said, "My church is going to give you 118,000 lempiras (~$4,775 USD)." During that time, I was fasting for 21 days asking for support for our campaign. I couldn't believe that on my last day of fasting, God would take me to a mountain and that retreat and surprise me with such provision. What a gift!
Another person, a young lady, texted me and said, "I want to give towards that campaign that you are doing. I want to give 500 lempiras for you to reach your goal." When I saw her picture, I was surprised to see that she was a girl at a camp where I taught ten years ago. This inspired me and has made me determined to invite everyone – not just a select group of people – to join God in His work by giving what they have. I reported this to our local support group and it encouraged them too.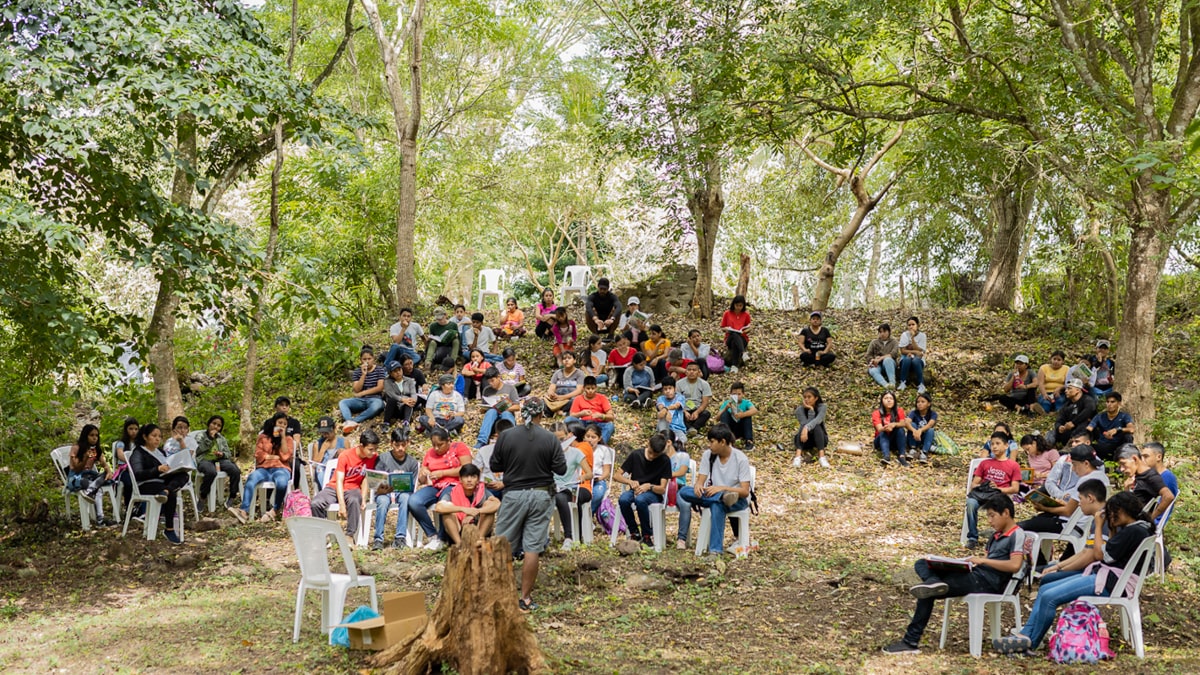 But I see that God wants to do more than help UPH reach a funding goal. Let me explain. At the GTP regional event in Panama, I met Saraí Suchite from Guatemala. When we met, I shared my dream for the children and youth at UPH camps to receive medical attention. However, we didn't have the budget to reach those kids. In December 2022, I got a call from Saraí, who lives one and a half hours from Copán.
Saraí said, "Brother, I have some news. I have a medical mission group willing to come to the UPH facilities for a medical mission in July 2023." I praise God for this unexpected blessing! I thank God that the children will get the care they need, and I thank God for GTP and the relationships I am developing across Latin America. God wants all of us to work together and encourage generosity.
Having experienced all this, I am thrilled to help pastors and Christian workers in Honduras to have a different mindset. We have to be awake to our role. We shouldn't simply wait to receive fish. We need to learn to fish. This passion led me to accept the role of GTP Country Coordinator. In this volunteer role, GTP will continue to help me apply what I learn as a conduit of blessing to workers in my country.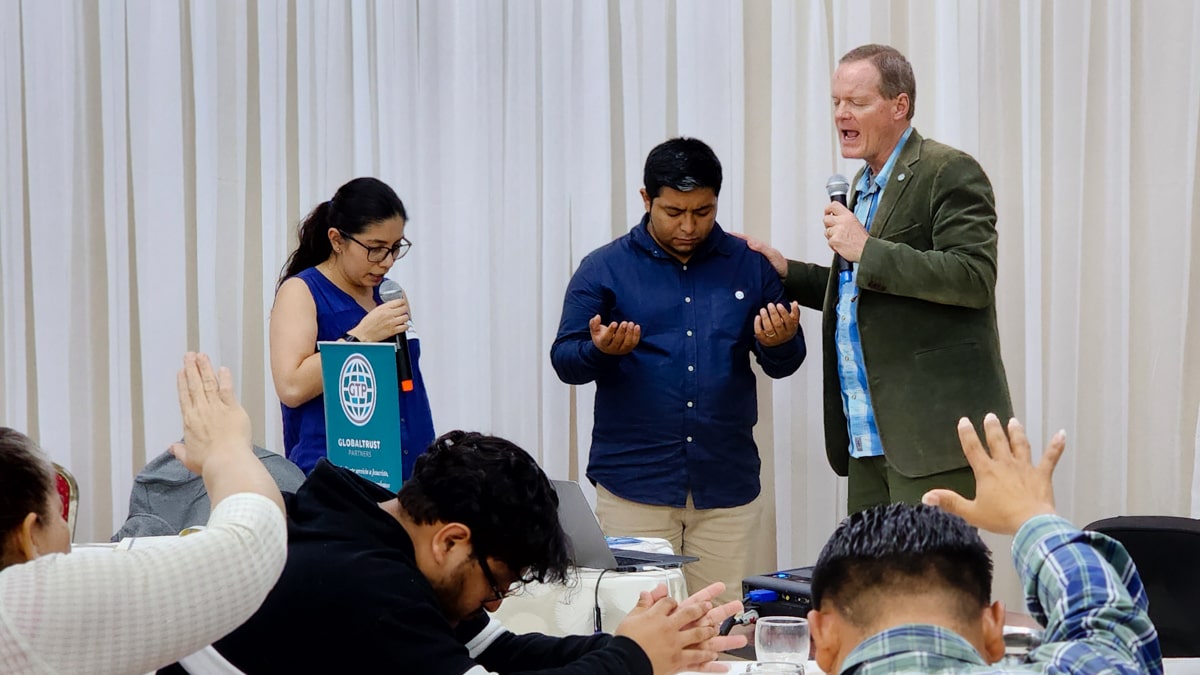 Also, I want to see that when gifts start pouring in, there are standards for financial management to keep churches and ministries accountable. Thankfully, God has gifted my colleague, Silvia, to lead the effort in Honduras for helping churches and ministries workers follow standards together with peer accountability. It will happen, I believe in part thanks to the impact of the recent GTP visit to Honduras.
Paula orchestrated it. Gary Hoag (GTP President & CEO) and Carla Archila (GTP Spanish Translator) brought biblical teaching on "Stewardship and Standards" to San Pedro Sula. They also shared about the formation of the peer accountability group (PAG) in Guatemala, CONFIABLE. This excited pastors, ministry administrators, accountants, lawyers, and other professionals to say they would work with Silvia and me to bring peer accountability in Honduras.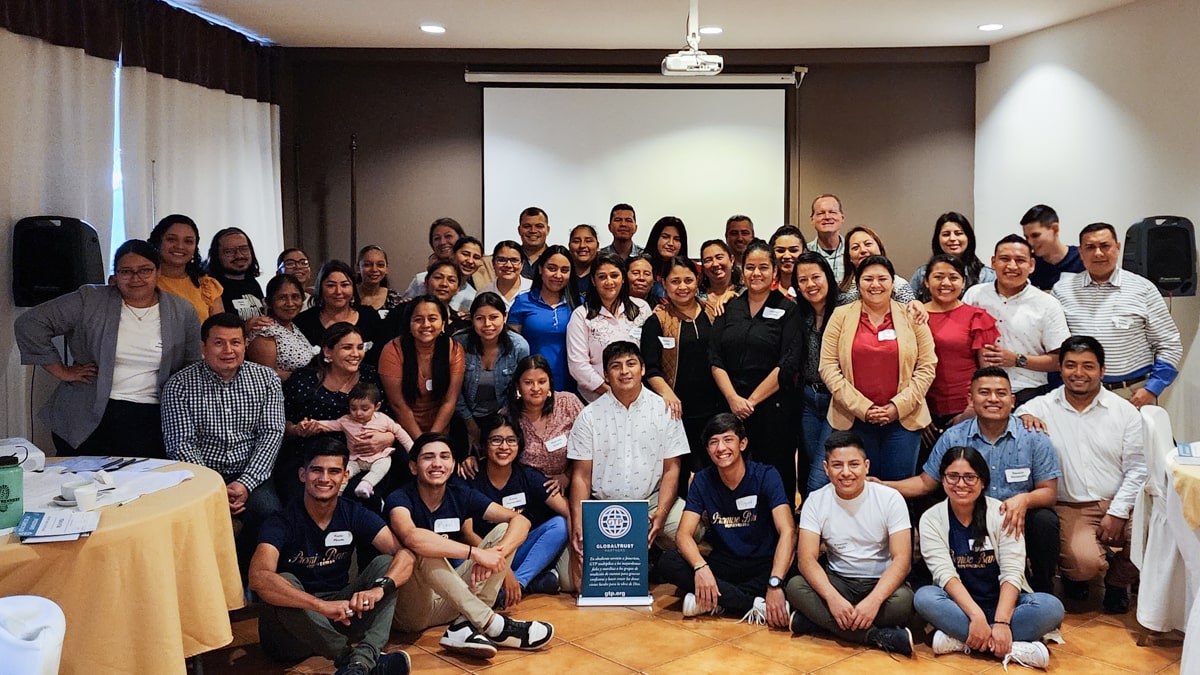 The GTP team also came to our town, Copán Ruinas. With Gary's help, Silvia and I facilitated "Stations of Generosity" for 48 workers from 16 ministries and the response astonished us. By the end of the day, the participants did not want to leave. GTP not only supported us to do the work God wants us to do. They helped us build a community of stewards and have provided many tools for multiplying generous stewards and for helping ministries follow standards.
Looking ahead, I know I am not alone. Silvia and I know God has placed us here. By God's grace, someday we will see local giving growing all across Honduras and a peer accountability group. But I am dreaming bigger and want to see this across Latin America. So, I told Gary, when he was leaving, "When can I visit another country in Latin America with you?" He replied, "Continue to apply what you are learning here, and God will provide platforms for you to share with others." I am thrilled to do this. I can't wait.
Pause to pray for Londin as he continues to raise local funds and as he begins his volunteer service as GTP Country Coordinator for Honduras to help serve his people. Also pray for Silvia as they facilitate conversations with a coalition of willing servants eager to start a PAG in Honduras and as they apply those standards first at UPH as a God-honoring model for others. With you!
De preocupado a emocionado: UPH y GTP
por Londin Velásquez, Director Ejecutivo de UrbanPromise Honduras, Copán Ruinas, Honduras
Sirvo como Director Ejecutivo de UrbanPromise Honduras (UPH), un ministerio en Copán Ruinas que tiene como misión inspirar a los niños y jóvenes de Honduras a alcanzar su potencial equipándolos con las habilidades necesarias para la vida, el logro académico, crecimiento espiritual y liderazgo arraigado en la fe cristiana.
Cuando era nuevo en este rol, estaba profundamente preocupado porque no sabía cómo conseguir apoyo local. Silvia Álvares, nuestra directora financiera, me presentó a GTP. Ella descubrió el valor de los webinars de GTP sobre este tema. Tuve la idea de crear un grupo de apoyo local hace un año pero había voces en mi mente que decían: "No lo vas a lograr. Va a ser imposible. Me faltaba la confianza y no podía empezar.
En noviembre de 2022, Silvia fue invitada al Evento Regional en América Latina de GTP en Panamá, así que pregunté si yo también podía asistir con ella y Blair Quinius, CEO de UrbanPromise Honduras y LatinoAmerica . En el evento, recibí herramientas y plantillas de GTP. También vi cómo Paula Mendoza (Administradora Global de GTP) nos recibió y trató. Aunque me sentía como un pecador que no lo merecía, ¡ella sirvió como embajadora de Cristo! Dios usó el equipo y los recursos de GTP para alentarme y capacitarme para comenzar mi camino de aprendizaje de recaudación de fondos locales en un nivel más alto.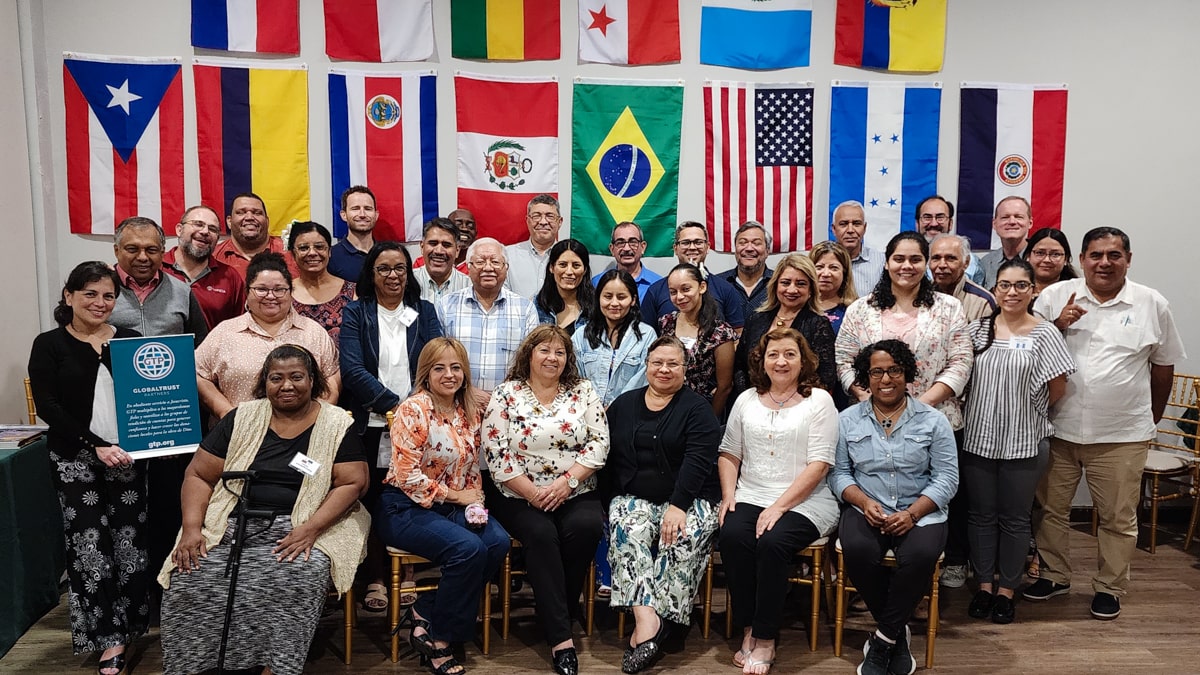 Un mes después, invité a 20 personas (empresarios, médicos, arquitectos y otros profesionales) a ser parte de nuestro primer grupo de apoyo local para la campaña de patrocinio Mande Un Niño A Campamento. Les di la bienvenida como GTP nos recibió en Panamá. Cuando les compartí la misión y los programas de UPH, ellos se emocionaron. ¡Aceptaron el desafío de unirse al grupo de apoyo local! Cada uno de ellos se comprometió a recaudar 5,000 lempiras (~$203 USD) hacia nuestra meta de recaudar $10,000 USD para febrero de 2023.
Estaba tan feliz que finalmente comencé a recaudar apoyo localmente con una meta más jugosa o grande a comparación de rifas pequeñas en el pasado, gracias a lo que aprendí de mi encuentro con GTP en Panamá. Ya Hemos recaudado 100,000 lempiras (~$4,024 USD) para nuestros programas y campamentos para jóvenes, y para la asignación de 70 jóvenes que sirven como facilitadores voluntarios. Seguimos haciendo campañas para la necesidad restante. Tengo fe en que Dios nos guiará a otros que se unirán a nosotros.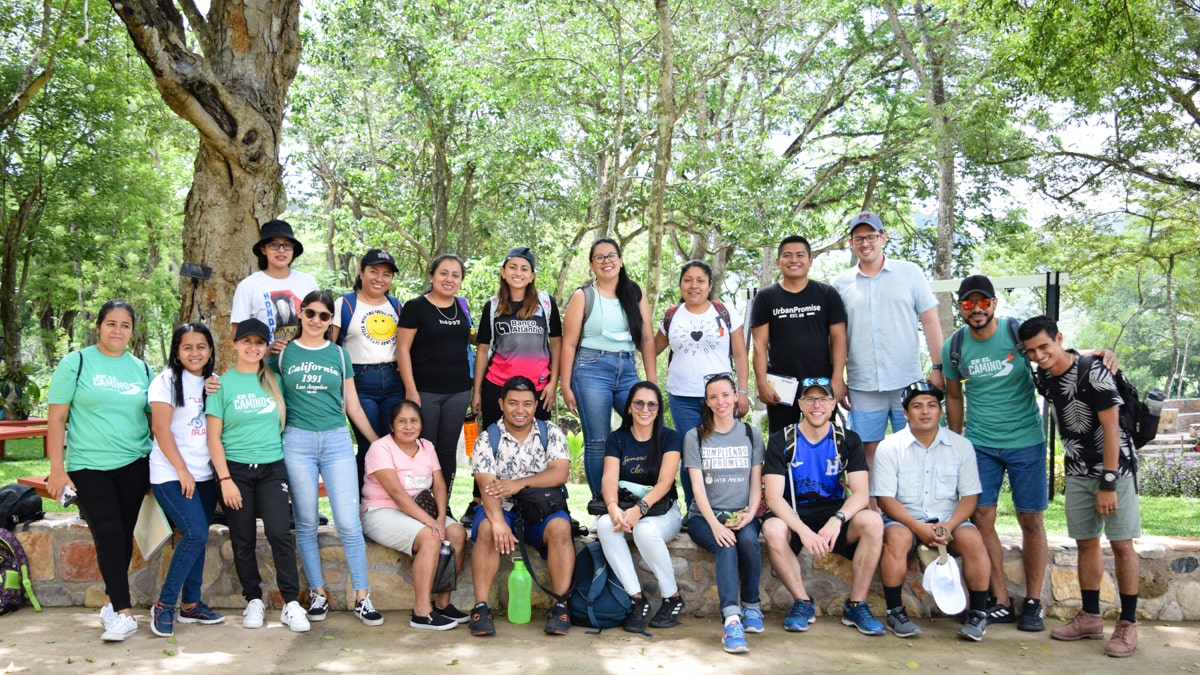 Una de esas personas es un pastor que se enteró de nuestro ministerio con los niños y jóvenes en Copán y que hace un año nos prestó su iglesia para desarrollar uno de nuestros campamentos escolares . Me invitó a un retiro en las montañas. Él dijo: "Mi iglesia le a apoyar con L.118,000 (~$4,775 USD)". Durante los primeros 21 días de enero, ayuné para que Dios guiara y respaldara nuestra campaña. No podía creer que en mi último día de ayuno, Dios me llevaría a una montaña de retiro y me sorprendería con tal provisión. ¡Qué regalo!
Otra persona, una joven, me envió un mensaje de texto y me dijo: "Quiero donar para esa campaña que estás haciendo. Quiero darte 500 lempiras para que alcances tu meta". Cuando vi su foto, me sorprendió ver que era una niña en un campamento donde enseñé hace diez años. Esto me inspiró y me hizo tomar la determinación de invitar a todos, no solo a un grupo selecto de personas, a unirse a Dios en Su obra dando lo que tienen. Informé esto a nuestro grupo de apoyo local y también los animó.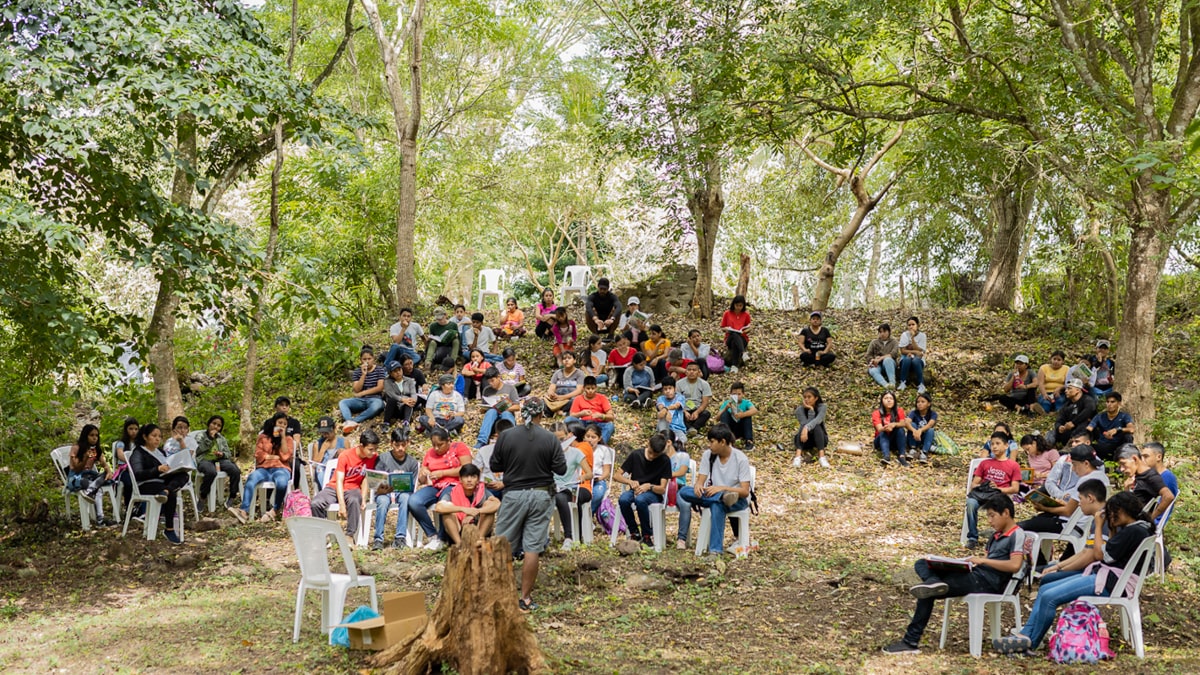 Pero veo que Dios quiere hacer más que ayudar a UPH a alcanzar una meta de recaudación. Déjame explicar. En el evento regional de GTP en Panamá, conocí a Saraí Suchite de Guatemala. Cuando nos conocimos, compartí mi sueño de que los niños y jóvenes de los campamentos de UPH recibieran atención médica. Sin embargo, no teníamos el presupuesto para llegar a esos niños. En diciembre de 2022 recibí una llamada de Saraí, que vive a una hora y media de Copán.
Saraí dijo: "Hermano, tengo una noticia. Tengo un grupo de misión médica dispuesto a venir a las instalaciones de UPH para una misión médica en julio de 2023". ¡Alabo a Dios por esta bendición inesperada! Doy gracias a Dios porque los niños recibirán la atención que necesitan, y doy gracias a Dios por GTP y las relaciones que estoy desarrollando en América Latina. Dios quiere que todos trabajemos juntos y fomentemos la generosidad.
Habiendo experimentado todo esto, me emociona ayudar a los pastores y obreros cristianos en Honduras a tener una mentalidad diferente. Tenemos que estar despiertos a nuestro papel. No debemos simplemente esperar a recibir pescado. Tenemos que aprender a pescar. Esta pasión me llevó a aceptar el rol de Coordinador de País de GTP. En este rol voluntario, GTP continuará ayudándome a aplicar lo que aprendo como un conducto de bendición para los trabajadores de mi país.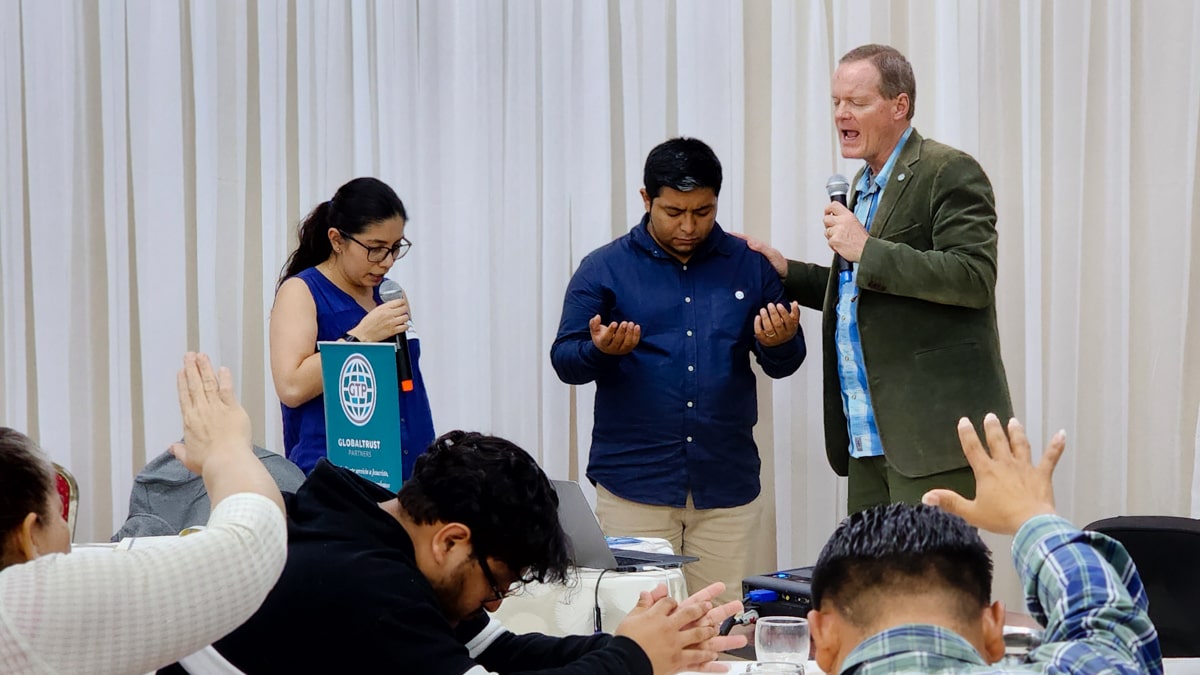 Además, quiero ver que cuando los regalos y donaciones comiencen a llegar, existan estándares para la gestión financiera para que las iglesias y los ministerios rindan cuentas. Afortunadamente, Dios ha dotado a mi colega, Silvia, para liderar el esfuerzo en Honduras para ayudar a los trabajadores de iglesias y ministerios a seguir los estándares junto con la responsabilidad de sus compañeros. Sucederá, creo que en parte gracias al impacto de la reciente visita de GTP a Honduras.
Paula lo orquestó. Gary Hoag (Presidente y Director Ejecutivo de GTP) y Carla Archila (Traductora de Español de GTP) trajeron la enseñanza bíblica sobre "Mayordomía y Estándares" a San Pedro Sula. También compartieron sobre la formación del grupo de rendición de cuentas (PAG) en Guatemala llamado CONFIABLE. Esto entusiasmó a los pastores, administradores de ministerio, contadores, abogados y otros profesionales que demostraron interés en trabajar con Silvia y conmigo para llevar la rendición de cuentas en Honduras.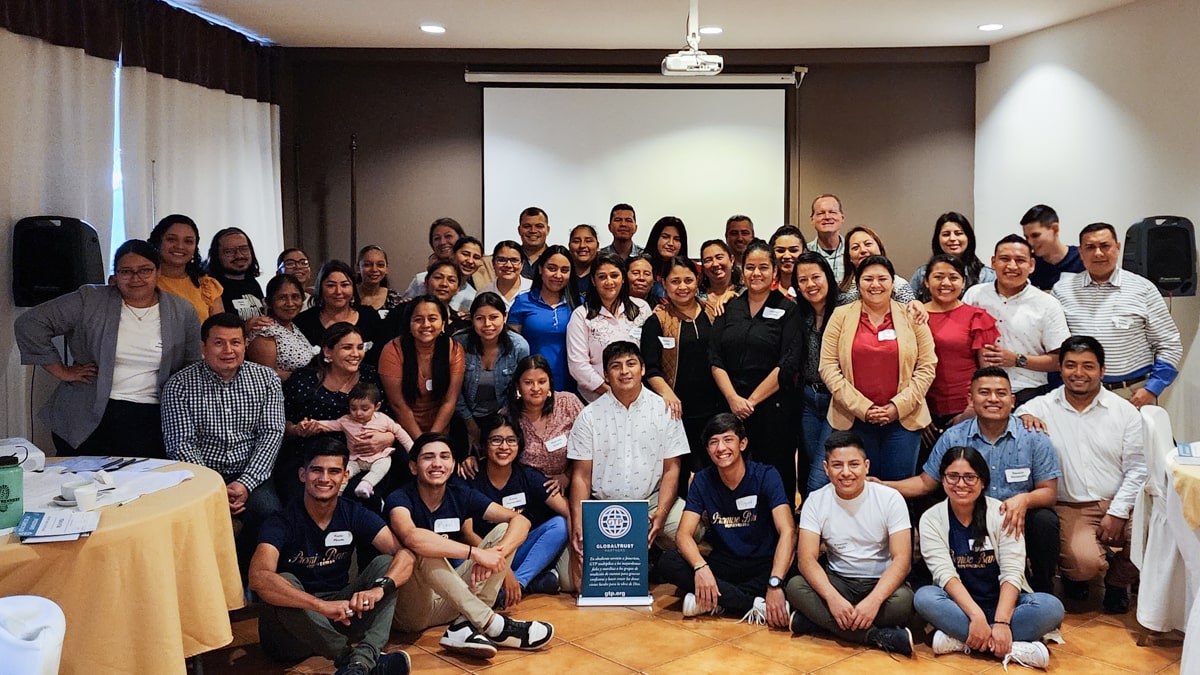 El equipo de GTP también vino a nuestra comunidad, Copán Ruinas. Con la ayuda de Gary, Silvia y yo facilitamos "Estaciones de Generosidad" para 48 obreros de 16 ministerios y la respuesta nos asombró. Al final del día, los participantes no querían irse. GTP no solo nos apoyó para hacer el trabajo que Dios quiere que hagamos. Nos ayudaron a construir una comunidad de mayordomos y han proporcionado muchas herramientas para multiplicar mayordomos generosos y para ayudar a los ministerios a seguir las normas.
Mirando hacia adelante, sé que no estoy solo. Silvia y yo sabemos que Dios nos ha puesto aquí. Por la gracia de Dios, algún día veremos crecer la generosidad local en todo Honduras y un grupo de rendición de cuentas. Pero estoy soñando en grande y quiero ver esto en toda América Latina. Entonces, le dije a Gary cuando se iba, "¿Cuándo puedo visitar otro país de América Latina contigo?". Él respondió: "Sigue aplicando lo que estás aprendiendo aquí, y Dios te proporcionará plataformas para que las compartas con los demás". Estoy emocionado de hacer esto. ¡No puedo esperar!
Haz una pausa para orar por Londin mientras él continúa recaudando fondos locales y comienza su servicio voluntario como Coordinador de País de GTP para Honduras para ayudar a servir a su gente. También oren por Silvia mientras facilita conversaciones con una coalición de obreros deseosos de comenzar un Grupo de Rendición de Cuentas (PAG) en Honduras, y mientras aplican esos estándares primero en UPH como un modelo que honra a Dios para otros. ¡Contigo!