Prakash Chandra Giri
Curriculum Developer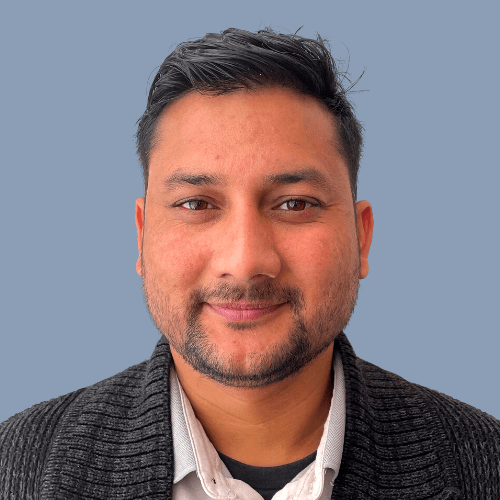 ---
Country: Nepal
Languages spoken: Nepali, English, and Hindi
Prakash is an M.Phil. research scholar at Nepal Open University, Kathmandu, Nepal. He had been working as an English educator for about 12 years in Nepal. He has completed M.Ed. in English and M.A. in English Literature. He won the 2022 Betty Azar Travel Grant for Practicing ESL/EFL Teachers from TESOL International. He had been awarded and recognised for coordinating the integration of international learning in the curriculum by the British Council in 2017.
He was involved as an English Access Microscholarship instructor for about 4 years sponsored by the US embassy. He is a TESOL-certified English Teacher and a life member of the Nepal English Language Teachers' Association (NELTA). He did a course on "Developing an Online Teaching Program" from TESOL International and an Organizational Leadership offered by Development Associates International (DAI) in partnership with Ambrose University, Canada.
Prakash has completed online training in professional development for teacher trainers (validated by Arizona State University, USA) and in teaching local language literacy and second-language teacher training (Literacy International, Tulsa, USA.) Prakash has written journal articles and has presented papers at various regional, national, and international conferences.