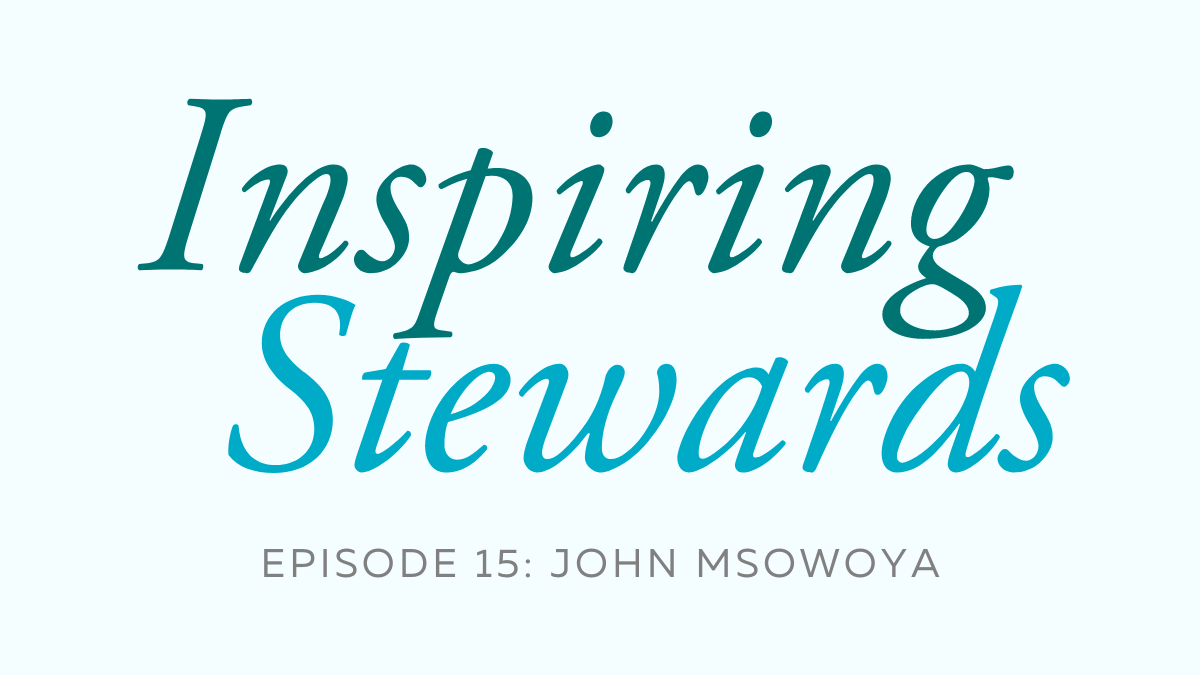 John Msowoya – Changing mindsets from receiving to giving
November 28, 2022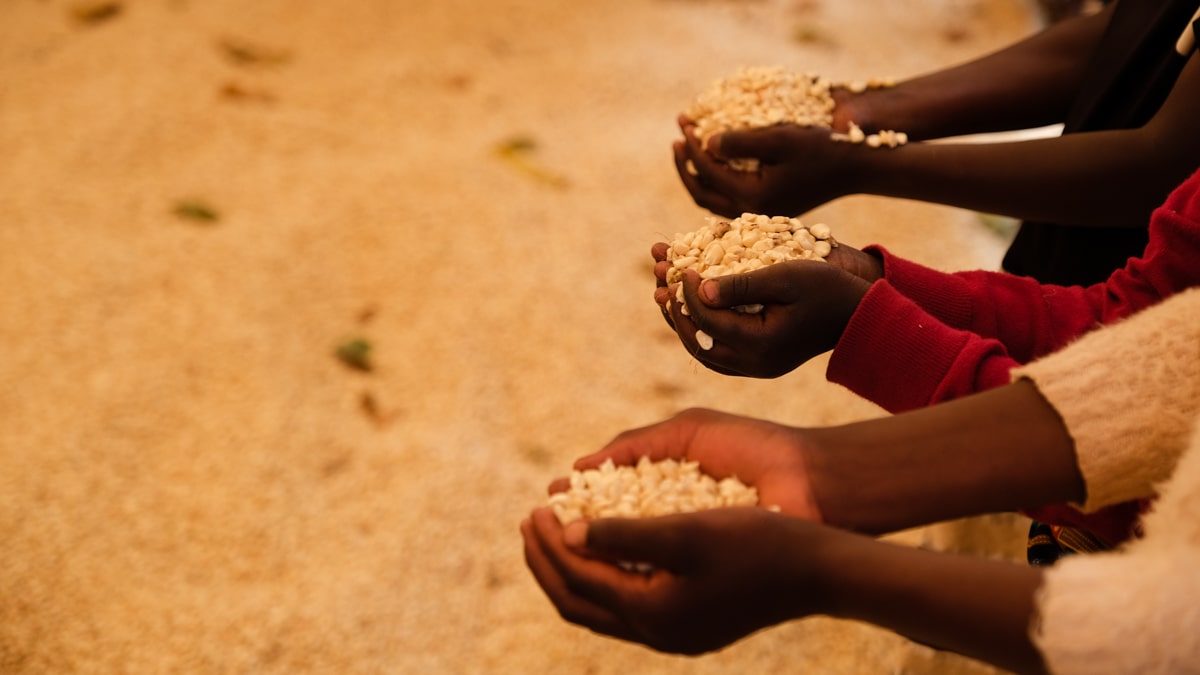 Turn Dependency into Discipleship
December 5, 2022
Latin America November 2022 Field Report
The Panama Canal connects the Atlantic Ocean to the Pacific Ocean. It helps boats avoid the long and dangerous journey around the tip of South America. Each ship saves time, dodges difficulty, and gets on the course marked out for it fast.
How fast? In 10-12 hours at great expense (depending on the cargo), a ship can traverse it. This skips the greater expense of 45-65 days at sea with port fees, weather, fuel, repairs, and other unknown factors.
So, the launching of this container ship, pictured above, provides a vivid picture of the impact of GTP program work in Brazil, Chile, and Panama from 5-19 November 2022. In a short time, we accomplished a lot.
We resourced and mobilized workers from 14 countries. This field reports highlights how workers have been equipped and launched in four areas: prayer, translations, trainings, and accountability.
Prayer
At GTP, we don't just pray before we work. We believe prayer is our most important work. It unifies and humbles us and encourages our volunteers.
Thanks to the service of Ann Wheleer of Bolivia and Esther Zuluaga of Colombia, we started monthly regional prayer in Spanish in August 2022. We meet on the last Friday of each month at 11 am to 12 noon Guatemala Time.
Listen to what Paula Mendoza of Guatemala says about this prayer time. "It is a joy for me to facilitate. I see God raising up people for the countries in the region. And we've already seen Him answer prayer."
So far, 32 people from 7 different countries have joined us for monthly regional prayer in Spanish. In part, we attribute the fruits of this report to prayer coverage of regional and global intercessors. 
Translations
We released three new tools this month. For Spanish speakers, we translated "Stations of Generosity" into Spanish. This provides God's workers with a replicable, biblical training to grow local giving.
Hear what Silvia Álvares of Honduras says about it. "I loved the Stations, It's practical and suitable for all ages. Incredible approach, simple but very deep and dynamic."
We also added Spanish subtitles to the "Palmful of Maize" video and showed it in Chile and Panama. It reveals how the "Give God What You Have" message is growing the church through local giving in Malawi.
We pray the message unleashes similar generosity in Latin America through watch parties. We have heard that stewards have showed the "amazing" and "inspiring" video to their friends in Chile, Colombia, Costa Rica, Panama, and Puerto Rico already.
For Portuguese readers, we rejoice that three ECFA Press books, The Sower, The Choice, and The Council were released as a three-part "Mentoring" set at a conference in São Paulo on 7 November 2022 thanks to Raquel Villela Alves of Brazil. She gives this report.
"When I met Gary in 2019, he thought I was his translator. Then, God moved me to help get his books into Portuguese. I am so thankful GTP is committed to Brazil. This visit was an adventure! We watched God bring all the pieces together for the books and next steps by prayer."
Trainings
We delivered Stations of Generosity on a short visit to serve national workers in Chile. We gave certificates to 17 participants. Here's the testimony of two of them, Meghan and Christine Teeter.
"This experience transformed us. We realized that no matter how much we have we can always give, thanks to the video 'Palmful of Maize.' As youth, we weren't aware of all that we had to give beyond money, such as a voice to sing, a warm hug or a smile to encourage. We can live generously in partnership with the Holy Spirit because God has given us all we need. Now we have a new perspective on generosity (everyone is blessed – receivers, God, and givers!) and a new and interactive method to train it to others."
Then, in Panama, we led 37 stewards from 14 countries who received special invitations to attend the first ever GTP regional event. We collaborated to facilitate both Stations of Generosity and Journey of Empowerment and equipped them to replicate them in their countries.
Yuly Vedia of Peru offered a fitting summary of the experience. "The trainings have been dynamic. Everyone connected with each other. The most important thing is that God's love was very clear."
Andy Miller of Costa Rica added this comment. "Very strategic grouping! I plan to share the trainings widely in both English and Spanish with online platforms and in local churches."
Luz González of Puerto Rico was also touched deeply. "My experience in these trainings has reaffirmed the call of the Lord to imitate Him. He gave Himself generously." She not only attended the trainings but has already replicated what she learned with others.
Accountability
Our Panama gathering from 14-18 November 2022 also inspired participants to help ministries follow standards to increase accountability in churches and ministries. This helps build trust and grow local support for God's work.
The testimony of standards work done both around the world and in Guatemala with CONFIABLE motivated others to action. We anticipate peer accountability groups (PAGs), like ECFA in the USA, to form in Brazil and Bolivia in 2023. Panama and Honduras may also get PAGs going soon.
Verónica Barrios of Paraguay gave this comment. "Faithfully managing what God places in our hands is a great responsibility. We must respond to honor it and to do it together."
Rolando Rodriguez of Panamá added this statement. "Transparency is much needed. I have the desire to know more deeply how to make it a reality in the local church and organizations."
In response to the "How to Start a PAG" question, GTP created this chart in English to help workers advance accountability in their country. It's now available in both Spanish and Portuguese too.
Next Steps
From here, we will continue to pray for the countries of Latin America monthly. We hope you will join us. Get the link to the monthly regional prayer meeting in Spanish here.
We also plan to follow up with training participants, both in Chile and Panama, to help them utilize the resources translated to Spanish and Portuguese, and replicate the trainings. We anticipate many impact stories will surface from this strategic onsite work.  
Lastly, we have already started periodic Zoom meetings with workers who aim to advance standards in their countries. Pray with us for God to raise up others to join them for building trust and growing local giving where they live and serve.
Like a container ship that has navigated the canal and been launched to sea, pray for God's protection and blessing on the workers as they return to Brazil, Bolivia, Chile, Colombia, Costa Rica, Dominican Republic, Ecuador, Guatemala, Honduras, Panamá, Paraguay, Peru, Puerto Rico, and the USA.
Informe de Trabajo de Campo en noviembre del 2022 en América Latina
El Canal de Panamá conecta el Océano Atlántico con el Océano Pacífico. Ayuda a los barcos a evitar el largo y peligroso viaje por la punta de América del Sur. Cada barco ahorra tiempo, esquiva la dificultad y continúa rápido con su rumbo trazado.
¿Qué tan rápido lo hace? A cada barco le puede tomar de 10 a 12 horas atravesar el canal, y un oneroso pago por paso (dependiendo de la carga que lleve). De esta forma, el barco se evita un mayor tiempo de viaje de 45 a 65 días en el mar, y disminuyen los costos de tarifas portuarias, retrasos por clima, combustible, reparaciones y otros factores desconocidos.
Entonces, el paso y envío de este barco de carga, mostrado en la foto de arriba, provee una imagen vívida del impacto que tuvieron los programas de GTP en Brasil, Chile y Panamá del 5 al 19 de noviembre del 2022. En poco tiempo, logramos mucho.
Dotamos de recursos y movilizamos a trabajadores de 14 países. Este informe de trabajo de campo destaca cómo los trabajadores han sido equipados y enviados en cuatro áreas: oración, traducciones, entrenamiento y rendición de cuentas.
Oración
En GTP, no solo oramos antes de trabajar. Creemos que la oración es nuestro trabajo más importante. Nos unifica, nos hace humildes y alienta a nuestros voluntarios.
Gracias al servicio voluntario de Ann Wheleer de Bolivia y Esther Zuluaga de Colombia, comenzamos la Hora de Oración y Actualización Mensual para América Latina en español desde agosto de 2022. Nos reunimos cada último viernes de cada mes de 11 am a 12 pm hora de Guatemala.
Escucha lo que dice Paula Mendoza de Guatemala sobre este tiempo de oración. "Es una alegría para mí facilitar las reuniones. Veo a Dios levantando personas para los países de la región, y ya lo hemos visto responder a las oraciones".
Hasta el momento, 32 personas de 7 países diferentes se han unido a nosotros en la Hora de Oración y Actualización Mensual para América Latina en español. En parte, atribuimos los frutos de este informe a la cobertura en oración de los intercesores regionales y globales.
Traducciones
Lanzamos tres nuevas herramientas este mes. Para los hispanohablantes, traducimos "Estaciones de la Generosidad" al español. Esto proporciona a los obreros de Dios un entrenamiento bíblico y replicable para aumentar la generosidad local.
Escucha lo que dice Silvia Álvares de Honduras al respecto. "Me encantaron las estaciones. Es práctico y apto para todas las edades. Increíble enfoque, simple pero muy profundo y dinámico."
También agregamos subtítulos en español al video "Un Puñado de Maíz", y lo mostramos en Chile y Panamá. El video revela cómo el mensaje de "dar a Dios lo que tienes" está haciendo crecer a la iglesia a través de donaciones locales en Malaui.
Oramos para que el mensaje desate una generosidad similar en América Latina a través de reuniones en donde se transmite el video. Hemos escuchado que los delegados ya han mostrado el video a sus amigos en Chile, Colombia, Costa Rica, Panamá y Puerto Rico, y se han hecho cumplidos al video como "increíble" e "inspirador".
Para los lectores portugueses, nos regocijamos de que tres libros de publicados por ECFA, El Sembrador, La Decisión y El Consejo (The Sower, The Choice, and The Council, por sus nombres originales en inglés) se publicaron como un set de libros de tres partes llamado "Mentoría" durante una conferencia en São Paulo el 7 de noviembre de 2022 gracias a Raquel Villela Alves de Brasil. Ella da este testimonio.
"Cuando conocí a Gary en 2019, él pensó que yo era su traductora. Entonces, Dios me movió a ayudar a llevar sus libros al portugués. Estoy muy agradecida de que GTP esté comprometido con Brasil. ¡Esta visita fue una aventura! Vimos a Dios reunir todas las piezas para los libros y los próximos pasos por medio de la oración".
Entrenamientos
Impartimos Estaciones de la Generosidad en una corta visita para atender a los obreros nacionales en Chile. Entregamos certificados a 17 participantes. Aquí está el testimonio de dos de ellas: Meghan y Christine Teeter.
"Esta experiencia nos transformó. Nos dimos cuenta de que no importa cuánto tengamos, siempre podemos dar, gracias al video "Puñado de Maíz". De jóvenes no éramos conscientes de todo lo que teníamos para dar más allá del dinero, como una voz para cantar, un cálido abrazo o una sonrisa para animar. Podemos vivir generosamente en sociedad con el Espíritu Santo porque Dios nos ha dado todo lo que necesitamos. Ahora tenemos una nueva perspectiva sobre la generosidad (¡todos son bendecidos: los que reciben, Dios, y los que dan!), y un método nuevo e interactivo para enseñarla a los demás".
Luego, en Panamá, guiamos a 37 mayordomos de 14 países que recibieron invitaciones especiales para asistir al primer evento regional de GTP. Colaboramos para facilitar las Estaciones de la Generosidad y el Viaje de Empoderamiento, y los equipamos para replicarlos en sus países.
Yuly Vedia de Perú ofreció un resumen apropiado de la experiencia. "Los entrenamientos han sido dinámicos. Todos conectados entre sí. Lo más importante es que el amor de Dios fue muy claro".
Andy Miller de Costa Rica agregó este comentario. "¡Agrupación muy estratégica! Planeo compartir ampliamente las capacitaciones tanto en inglés como en español con plataformas en línea y en iglesias locales".
Luz González de Puerto Rico también se conmovió profundamente. "Mi experiencia en estos entrenamientos ha reafirmado el llamado del Señor a imitarlo. Él se entregó generosamente". Ella no solo asistió a las capacitaciones, sino que ya ha replicado lo que aprendió con otros.
Rendición de Cuentas
Nuestro encuentro en Panamá del 14 al 18 de noviembre del 2022 también inspiró a los participantes a ayudar a los ministerios a seguir estándares para aumentar la rendición de cuentas en las iglesias y los ministerios. Esto ayuda a generar confianza y aumentar el apoyo local para la obra de Dios.
El testimonio del trabajo de creación de estándares realizado en todo el mundo y en Guatemala con CONFIABLE motivó a otros a actuar. Anticipamos que, así como ECFA en Estados Unidos, nuevos grupos de rendición de cuentas (PAGs, por sus siglas en inglés de Peer Accountability Group) se formarán en Brasil y Bolivia en 2023. Panamá y Honduras también podrían tener un grupo de rendición de cuentas pronto.
Verónica Barrios de Paraguay hizo este comentario. "Gestionar fielmente lo que Dios pone en nuestras manos es una gran responsabilidad. Debemos responder para honrarlo y hacerlo juntos".
Rolando Rodríguez de Panamá agregó esta declaración. "La transparencia es muy necesaria. Tengo el deseo de conocer más profundamente y hacerlo realidad en la iglesia local y en las organizaciones".
En respuesta a la pregunta "¿cómo iniciar un grupo de rendición de cuentas?", GTP creó este gráfico para ayudar a los trabajadores a promover la rendición de cuentas en su país. Ahora también está disponible en inglés e portugués.
Próximos pasos
A partir de este punto, continuaremos orando por los países de América Latina mensualmente. Esperamos que nos puedas acompañar. Obtén el link para unirte a la Hora de Oración y Actualización Mensual para América Latina aquí.
También, planeamos hacer un seguimiento con los participantes de los entrenamientos, tanto en Chile como en Panamá, para ayudarlos a utilizar los recursos traducidos al español y al portugués, y replicar los entrenamientos. Anticipamos que surgirán muchas historias de impacto de este trabajo de campo estratégico.
Por último, ya hemos iniciado reuniones periódicas de zoom con obreros que buscan avanzar los estándares en sus países. Ora con nosotros para que Dios levante a otros y se unan a ellos para generar confianza y aumentar la generosidad local donde viven y sirven.
Como un barco de carga que ha navegado por el canal y ha sido enviado al mar, ora para que Dios proteja y bendiga a los obreros que regresan a Brasil, Bolivia, Chile, Colombia, Costa Rica, República Dominicana, Ecuador, Estados Unidos, Guatemala, Honduras, Panamá, Paraguay, Perú, y Puerto Rico.